It has been quite the year for pretty much everyone, and that includes us. We have released 92 tutorials, gained 4,400 YouTube Subscribers, released 5 Divi plugins, 3 Divi Courses, 3 Divi child themes, created a Facebook group, and created a new product and course membership. We get tired just thinking about it! This post is a look back at what we accomplished, and a sneak peak at what is coming in the new year!
On a more personal note, we enjoyed spending a lot of time together this year as a family. Our daughter Abrielle is almost 1.5 years old and we are all in love! She loves to explore with us and can already point us to waterfalls just by hearing them! We have gone on many outdoor adventures as a family and are are working on a new family website to showcase our favorite waterfalls and camping areas in Pennsylvania.
Divi YouTube Video Tutorials
It has been an honor to have 4,400 of you join us as YouTube subscribers in 2020 on the Pee-Aye Creative YouTube channel! We are shocked and amazed at the growth, and love replying to every single comment that you write! We truly appreciate you and always smile when you share your amazing feedback!
Join subscribers on our YouTube channel and enjoy other Divi video tutorials!
92 New Divi Written Tutorials
We have spent hundreds of hours creating written Divi tutorial blog posts solving problems, creating solutions, and sharing tips about the Divi Theme and Divi Builder. We get tired just thinking about all the work we have put into this! We had literally hundreds of thousands of people benefit from our free content in 2020, and that is almost unbelievable but very satisfying! Look for this free content to continue!
New Divi Facebook Group
We are pleased to host The Divi Teacher Facebook group of likeminded Divi users. This group began about a year ago and has grown to 2.8k members! The group functions as a place for all Divi users to hang out and share their experiences, tips, and questions about using Divi in their business and marketing. 
New Divi Product & Course Membership
We are pleased to announce that we have officially released our Divi product and course membership. We call this the Divi Adventure Club, and it includes access to every product or course that we have available. We offer annual and lifetime options, which give you access to everyting that comes out either for the year or for life. Since we also include all courses, all plugins, all child themes, and everything that we release during your plan, it is kind of a no-brainer.
5 New Divi Plugins
It has been an exciting year of plugin development! We have released 5 Divi plugins this year, and have developed quite a lot more that are not quite released. Take a look at each one of them below.
1. Divi Events Calendar
Our first Divi plugin, the Divi Events Calendar, was released in December of 2019, but we thought it deserved to be included in the 2020 review. This plugin add Divi modules for integrating the popular The Events Calendar with Divi. We then released two major updates to 1.4 and 2.0, which have been received incredibly well. We are excited for the thousands of customers who are taking advantage of this plugin, and are really excited for what is coming in the new year.
2. Divi Timer Pro
Our second plugin, Divi Timer Pro, was released in March 2020. Thsi plugin meets a gap in the market to provide advanced countdown timer features like Auto-Restart (recurring), Evergreen, and so much more coming on 2.0 and beyond.
3. Divi Responsive Helper
Our third plugin, Divi Responsive Helper, was released in April 2020. This plugin is the ultimate Divi responsive toolkit with awesome features and settings to help make your website look and work great on all devices! Be on the lookout for the release of the huge 2.0 update coming in the new year!
4. Divi Support Helper
Our fourth plugin, Divi Support Helper, was released in April 2020. This plugin creates a convenient report of some important information to you can share it with your community or support team to help narrow down the issue. We have released this for free to help the Divi community!
5. Divi Social Sharing Buttons
Our fifth plugin, Divi Social Sharing Buttons, was released in December 2020. This plugin adds a beautiful new Divi module which allows you to add and customize social media sharing buttons on any page, post, or Theme Builder template!
3 New Divi Courses
We started the year with with one course already published, the Beyond The Builder course. Then we added to the collection with 3 more, and have many more to be released in the coming year! Take a look at the new ones below.
1. Make Divi Responsive Course
Our first course of the year, How To Make Divi Responsive, was released in May 2020. We made the crazy decision to make this course free, which is a little wild but we are enjoying seeing all the reviews and are excited that thousands of people are benefiting from our teaching! If you are creating or managing Divi websites, and you know it is critical that they look good across all device sizes, then this course is perfect for you!
2. Divi Theme Builder Course
Our second course of the year, Divi Theme Builder Course, was released in June 2020. We made this course because we noticed a lot of people were not taking advantage of this incredible templating tool and wanted to introduce Divi users to it in a quick affordable way, and we are very pleased again with all the reviews!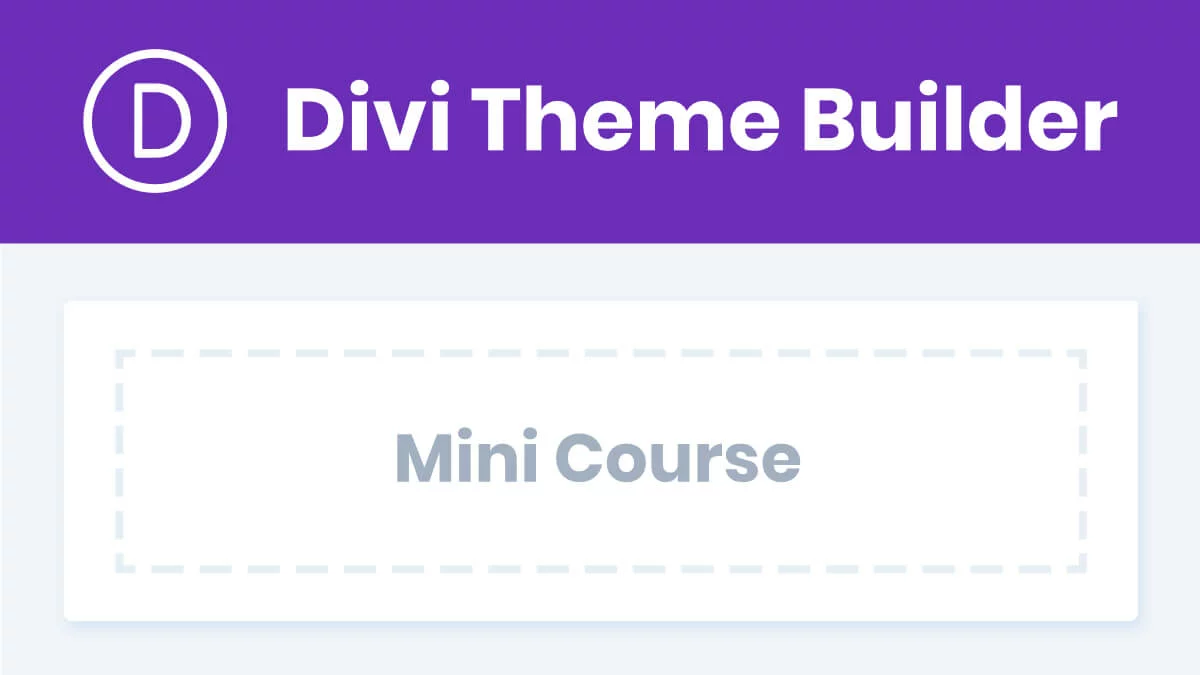 3. Divi Beginner Course
Our second course of the year, Divi Beginner Course, was released in November 2020. If you are new to Divi and want to learn how to use this incredible tool with training from The Divi Teacher, then this course is perfect for you!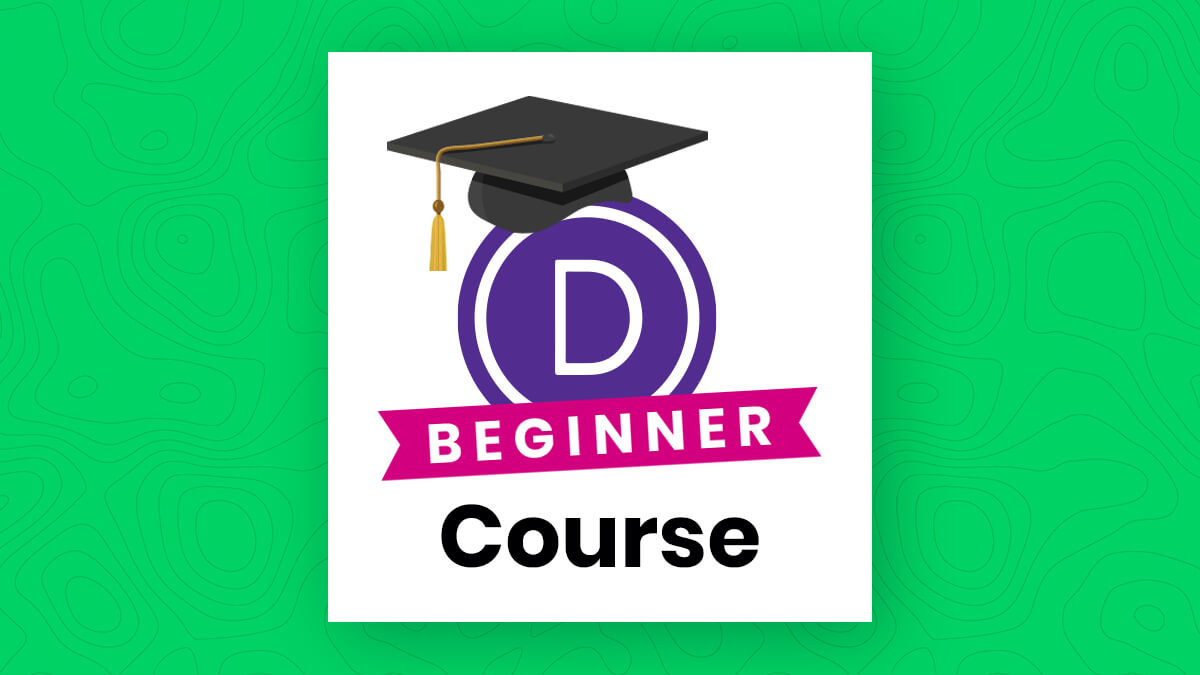 3 New Child Themes
Since we focussed so much on new Divi plugins, we backed off a bit on new child themes. However, we have been working on new ones to release in the new year which are going to be pretty epic!
In 2020, we released our second Divi LMS template. The first one was for Divi and LearnDash, and this second one is for Divi and LifterLMS. We also released Divi Handmade and Divi Photographer, two child themes that are popular for their feminine styles.
Our Plans For The New Year
We are writing this at the end of 2020, and nobody knows what the future will hold. We have many plans and hopes and dreams, and we want to let you know some of what we are working on for the Divi community in 2021.
Plugin Updates
We have huge 2.0 updates coming for the Divi Timer Pro and Divi Responsive Helper plugins. Those are nearly finished and should be released in January if all goes well, but with software, we are never quite sure when we will finish testing.
Remember, these are just the next updates. We will continue to innovate and release constant updates for all of our plugins, but we do need your help. Let us know what you want to see added to any of our plugins, and we will take your suggestions seriously.
New Plugins
We are almost ready to release 2 Divi plugins. We are finalizing testing, demo sites, documentation, etc. After that, we will have another one, and anonther one, and another one. These are halfway done, and will be released in early 2021. Our list of plugin ideas is quite long, and we are actively working on around 6-10 at any given time.
I know you are wondering what those plugins will do! Unfortunatley, only the members of the Divi Adventure Club can receive that information, so I can only give hints here.
We don't release plugins that any other vendors already has.
We try to always solve a problem with our plugins rather than only provide a "nice to have" feature.
We also enjoy adding things direclty to the existing Divi Builder in suprising and untraditional ways.
We hope those hints wet your appetite for what we are cooking up!
New Divi Courses
We are workign on several new Divi courses, some of which we have already hinted at various times. We have two courses that are in active progress,, and as a hint, one will be super helpful to pretty much every single person who has ever used one of our tutorials.
New Child Themes
We actually have several child themes almost ready to release that are by far our best ever and are really going to be helpful for some popular niches. We will make a series of themes in several areas where there are none so far, so that is really exciting.
New Divi Tutorials & Videos
Even though it takes quite a lot of effort, we are committed to releasing at least one written tutorial and YouTube video each week! We also will be throwing on new Divi feature reviews, Divi pro tips, and Divi FAQ posts. This does not include new documentation and product tutorials, which we do in addition to the weekly Divi tutorial.
New Member Perks
We are working on a super helpful and unique new Divi resource which will be exclusive for members of our Divi Adventure Club. We can't tell you yet, but if you build websites and like to use code snippets, you will want to have this resource at your fingertips.