Nelson began using WordPress in 2010 when he built his first website for his uncle's orchard and farm market. He began handling all the advertising, graphic design, social media, etc. When the owners saw business increase 400% in one season, it obviously got Nelson excited for the industry!
Since then, Nelson has worked on hundreds of websites using WordPress and of course our favorite theme, Divi! After officially starting Pee-Aye Creative Co. in April of 2018, Nelson and Tashia worked together to grow their local client base and developed a love for helping small businesses.
With his love for teaching, Nelson has become known as The Divi Teacher and is one of the most influential figures in the Divi community. His written blog posts and YouTube video tutorials are extremely popular, viewed by tens of thousands of people each week! He even replies to every single comment on the blog and YouTube! Nelson now spends most of his time helping people and offering advice, and has a growing collection of Divi courses that are helping hundreds of people get started in web design! We also have The Divi Teacher Facebook group which provides a friendly place for Divi users to hang out and share their experiences, tips, and questions about using Divi in their business and marketing.
Along with the teaching, Nelson creates Divi products like plugins, child themes, and layouts. Nelson enjoys the project management side of it all, wearing 17 hats, and trying to manage all the browser tabs with two cute little girls playing at his feet and sometimes stealing the mouse! 🙂
Tashia grew up with a love for design and photography. She began taking photos and making videos with her sisters at a very young age. She developed a love and skill for painting and calligraphy, often using her talents to send encouraging notes and fun paintings to friends. After getting married in October 2017, Tashia began taking an interest in Nelson's website work. Before you knew it, she was building her own sites with Divi! Working beside each other at the same desk, she would often get a big grin when she would use one of Nelson's tutorials to help solve a problem or add a cool feature. In 2019, she created her first client website all by herself.
Tashia enjoys photography and gets excited every chance she has to take beautiful photos for family and friends. She is also passionate about natural health and motherhood. Tashia now dedicates most of her time to our daughters, Abrielle and Reiah. She LOVES being a mother, and embraces it with such joy. She still plays a huge supporting role in everything that happens as a business, offering helpful advice, encouragement, prayers, and feedback.
Read Our Monthly Newsletter
At the beginning of each month we send out a roundup newsletter about the previous month with family news, Divi news, our latest tutorials, and product news.
Welcome to the Pee-Aye Creative monthly newsletter recap for the month of November 2023 with family, Divi, and product news.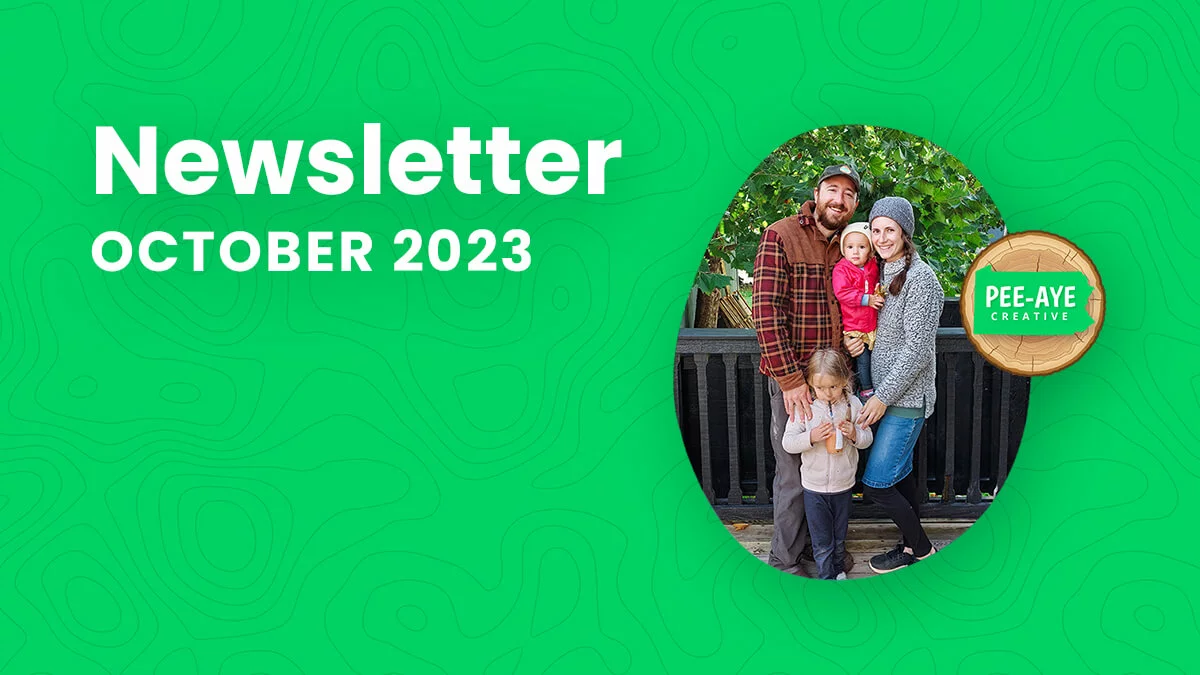 Welcome to the Pee-Aye Creative monthly newsletter recap for the month of October 2023 with family, Divi, and product news.
Welcome to the Pee-Aye Creative monthly newsletter recap for the month of September 2023 with family, Divi, and product news.
Frequently Asked Questions About Us
What does the name mean?
Our name Pee-Aye Creative sometimes throws people off, unless of course you are a native or know someone from Pennsylvania. For some odd reason, we all refer to our state is by saying "pē -ā" which is our state acronym, PA. I'm pretty sure we're the only state that does this, and it's so common that we thought we'd name our business after this well-known local oddity.
Where do you live?
We currently live in New Oxford, PA, about 15 minutes from Gettysburg, which most people have heard of or visited (we did that once).
What do you do for fun?
First of all, work is fun! But besides that, we have similar interests and support each other well. We do everything together!
We LOVE to go camping, and often "go to the mountains" which means we travel north to just about everywhere there are mountains, streams, and endless natural beauty. This naturally means midnight walks, stargazing, kayaking, biking, and campfires! Check out our brand new adventure directory website!
Nelson loves studying and teaching the Bible, creating a podcast (God's Imagers Podcast), and playing guitar. Tashia enjoys crafting, scrapbooking, making coffee, and playing the piano.  
How did you meet?
Well, that's rather difficult to explain. We grew up in the same church, but that doesn't seem to have been a factor, but it may have helped. Two of Nelson's siblings married two of Tashia's cousins, so that helped. Nelson is good friends with Tashia's uncle, so that helped. We lived in the same county, so that helped. Other than that, we would have to say that God brought us together and that's as good as an explanation as is needed for us.
We married in October 2017 and spent a two-week honeymoon traveling around Pennsylvania (literally). We visited a lot of amazing places, and we have more memories than we can count.
Do you both do the work together?
Sadly, not as much as we did before starting a family. Now Tashia is not as involved directly, but is always there for feedback, advice, brainstorming, and support. Nelson had been freelancing for several years before, and Tashia was a quick learner when we got married. Tashia is an AMAZING visual designer and photographer and was always excited to help work on projects. She completed her first client site on her own and is very proud and excited about that!
Do you have children?
Yes, we were blessed with our first daughter Abrielle on July 17, 2019, and our second daughter Reiah April 4, 2022! 🙂 You can see photos of them on our newsletter thumbnails.
Explore Our Other WordPress Products
SurelyWP is the first and only company creating addons for the popular SureCart ecommerce platform. Our goal is to create products that enable users to effectively run and market their online stores. Visit our website to learn more!
www.surelywp.com
Save time and get your sanity back when communicating with your website customers, students, subscribers, members and other users by viewing contextual information about them directly in the sidebar of your inbox!
www.wpinbox.com
An incredible suite of tools for collaboration, tasks, content, communication, feedback, approvals, maintenance, training, support, and everything related to your website in one place – your WordPress website.
www.wpsitelauncher.com
View Some Of Our Pennsylvania Photography
Come Explore Our Neck Of The Woods
We have a separate website dedicated to our adventures!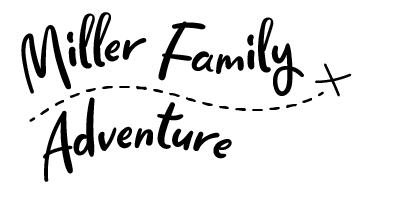 Our Company Values
As a top-rated Divi and WordPress product creator and community leader, our company sets the bar high for everything including innovation, pricing, customer support, documentation, and customer support.
Affordable Prices
We know first hand how it feels to work with tight budgets. That's why we made our pricing as affordable and balanced as possible. We don't run sales or promotions (except Black Friday, we do an exception once-a-year), instead we just give you a fair price all year long.
Unique Products (No Copying Others)
A lot of Divi and WordPress companies create plugins that are basically the same. We would rather not dilute the market, so instead we try to think outside the box and create products that no one else has made. Usually these are inspired by our own needs or suggestions from customers.
Direct Customer Communication
If you have questions or any issue, you can reach out to use and more than likely Nelson the owner of the company will be the one replying to you. We hope this personal approach exceeds your expectations for customer service.
Continuous Updates
We have a proven track record of constantly adding new features and improvements to our plugins. Simply take a look at any of our product changelogs, and you will see that we do not sleep. We are committed to our products and will continue to improve and support them as long as possible.