The Blog
Enjoy Our
Helpful Tutorials,

Web Design Advice,

Divi & WordPress Stuff

, & Adventure Stories

We believe in giving back to the community. One way we do this is through helping small businesses and other web designers with advice, tutorials, code snippets, freebies, innovative Divi products, WordPress products, and courses.

Hello, I'm Nelson Miller, the owner of this company. I truly hope you enjoy the resources and find them valuable to your success! If you have any new topic suggestions, I would love to hear them!
FYI: This awesome live search bar 👇 is the regular Divi Search module + our very own Divi Search Helper plugin! Like it?
Browse Popular Categories
No Results Found
The page you requested could not be found. Try refining your search, or use the navigation above to locate the post.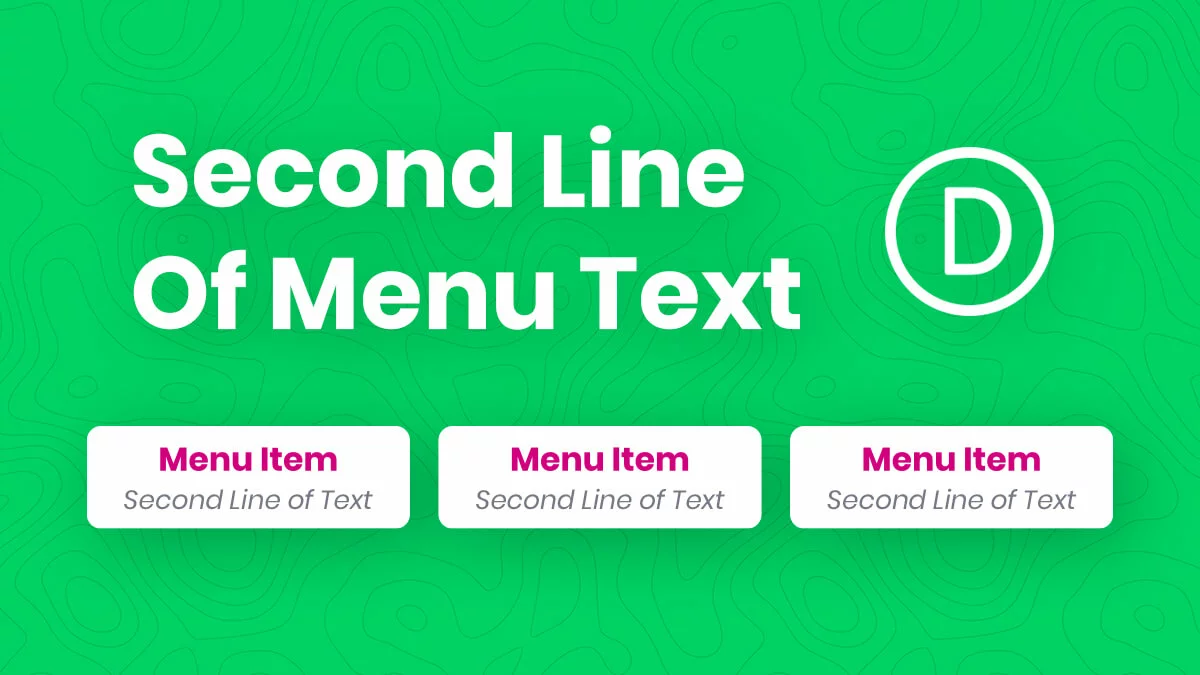 This tutorial will show you how to add a second line of text to your Divi menu to give extra info or style or to call out menu items in WordPress.