Oh yeah, Another Divi Freebie!
The 3rd Custom Divi Header in Our Series
Our first free custom Divi header and our second free custom Divi header were both very popular, and we are excited that so many of you are finding this blog helpful. I want to make each one of these headers valuable to you, so I have included a lot of little extras features that go along with the main header. This customized Divi header has a modern look with a shaped background (all files included in the download).
I have a lot more of these FREE custom Divi headers coming that are all different and exciting, so keep an eye out right here for more!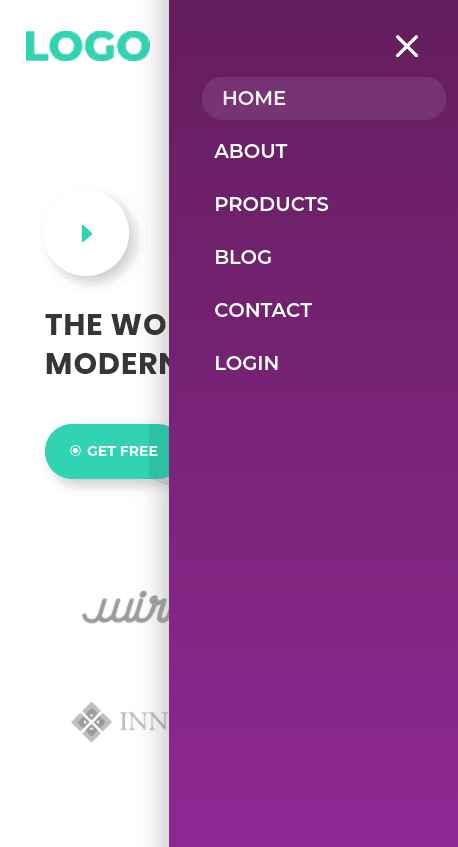 Key Features
NOTE: Uses the Default Divi Header!
Unique Open Menu
Two Buttons Side By Side in Column
Play Icon with Hover Effects
Designated Column Stacking Order on Mobile
Menu CTA Button
Custom Slide-Out Mobile Menu
How To Use
For complete directions, please visit our documentation page for our FREE Divi Layouts.