Happy Day, Another Divi Freebie!
Free Divi Landing Page Design
We try to provide Divi products that are valuable to you, so we include a lot of little extra features that go along with the main headers in each of these in the series. This customized Divi landing page layout has a menu that is not full width, and a logo that floats below the menu. The mobile menu is also quite attractive some special features not found anywhere else in any paid or free layout.
Please let us know what you want to see next. This was a random decision to sit down and design this after working on client sites all day but give us some ideas for when the mood strikes again.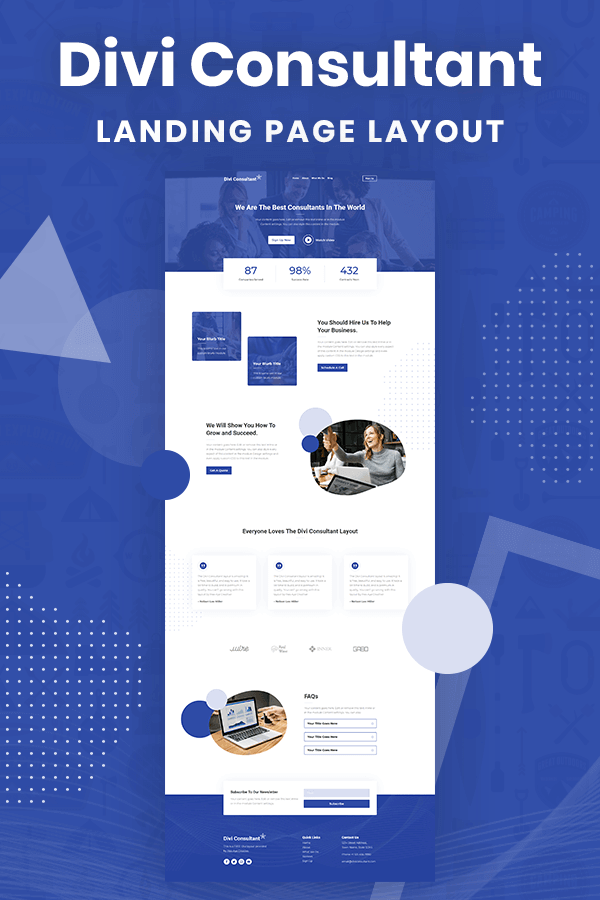 Key Features
Very custom unique blurbs
Graphic accents on sides in the background that hide on mobile
Vertical divider lines between columns that hide on mobile
Module's side by side in the same column in header
Mobile responsive
Customized graphics and shapes
Border around blue icons
Heading accent underlines