More Helpful Features
When we first released 1.0 of Divi Tabs Maker we had so many ideas, then we released 2.0 and 2.1, both of which were huge updates. According to our count, we now have at least 66 incredible main features in this plugin! This update includes a few new features, notably dynamic content support for the title and subtitle text fields, as well as new design settings for the individual active tabs.
Join subscribers on our YouTube channel and enjoy other Divi video tutorials!
Dynamic Content For Title And Subtitle Text
You already love the dynamic content feature in the content area, which allows you to add any Divi Library layout to the tab. But now we also added dynamic content support for the tab title text and tab subtitle text. If you are using custom fields, this will surely make you happy!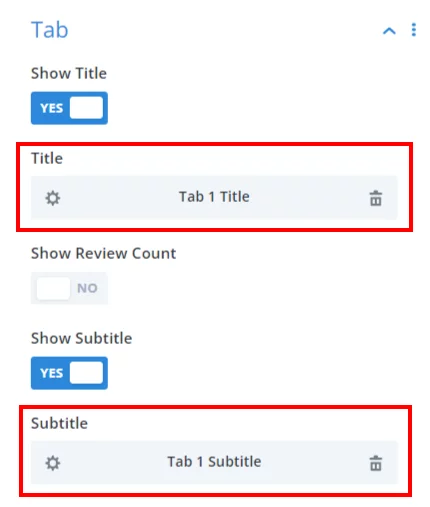 Individual Active Tab Design Settings
We already had design settings for the inactive and active tabs, but some customers wanted even more control to make individual tabs have their own unique design, so now you can adjust the background color, margin, padding, borders, and box shadows of individual active tabs. This will override the main Active Tabs design settings.
Improvements & Fixes
We are always improving the plugin by making minor bug fixes and code improvements. You can always check the plugin changelog to see the details.
View Product Page And Purchase
If you are not using this plugin yet, I encourage you to visit the product page and learn more about how you can easily create beautiful advanced tabs in Divi with tons of custom content and design settings!