Overview
Welcome to the Network Settings documentation for the Divi Social Sharing Buttons module. In this guide, you will learn everything you need to know about the social network options that are available in the module.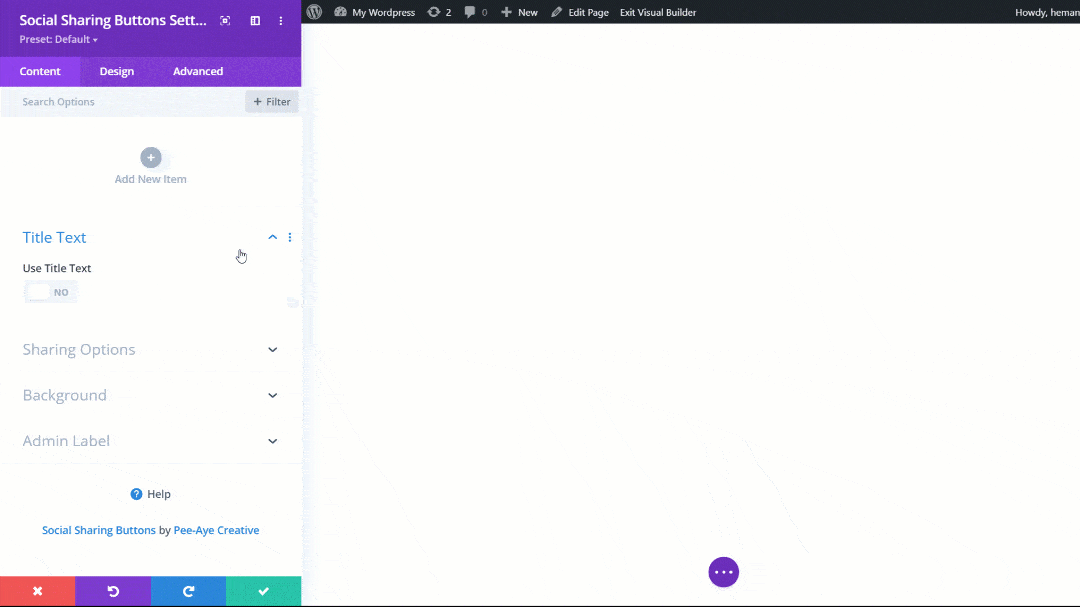 As you set up and use the module, I highly recommend you also reference our document, which lists all the settings and features included in this module. You should also check out the demos to get some inspiration on the different layouts and styling options!
Choose Which Networks To Show
The first thing you need to do when you add the module to your layout is to add the social networks that you want to show. There are several considerations to keep in mind when you do this. Try to think about which networks your website visitors use. Also consider where you want your content to be shared. Obviously you can't control either of those, but it is worth giving it some thought as you choose which networks to use.
Add Social Network Buttons
Inside the Content tab of the module, you will see a plus button to add new networks. As you add new networks, they will appear here, and you could rearrange them as needed.
The module currently has support for 13 different social network buttons. So far, we have added the following networks:
Facebook
Messenger (Facebook)
Twitter
Pinterest
LinkedIn
WhatsApp
Tumblr
Reddit
Telegram
Gab
MeWe
Email
Copy URL
Once you click to add a new network or whenever you click the settings cog on an existing network, you can select a network from the dropdown menu.
Everything is pretty much the same for all networks. The only thing to be aware of is that to use the Facebook Messenger, you will need to enter a Facebook App ID inside the Messenger network Content settings. You can learn more about creating this on the Facebook Developers website.