Credit Card? No Thanks!
Google Maps API Now Requires A Credit card
If you are wondering what happened to your maps in Divi, you are not alone! This came as quite a surprise to me when I realized all my websites had "broken" maps. The reason? Google changed their policy and now requires a credit card. Yikes! I've heard from hundreds of people who are not only confused but are having lots of different troubles with the API. Thankfully there is an easy solution!
I'll show you how to embed a Google Map in Divi in just a few clicks.
Here's a live example. It's so easy!
BONUS!
This is far better than the Divi Module!
Notice anything extra special in the example above? The embed code version adds lots of conversion-focused features over the default Divi Map modules:
Adds a button to "Get Directions"
Adds a button to "Save this place"
Shows the address
Shows reviews
Adds a link to view map larger
Of course, let's not forget it is free with no credit card required and no more messing around with API problems. Follow the steps below to get this!
Join subscribers on our YouTube channel and enjoy other Divi video tutorials!
Step 1
Get the embed code from Google Maps
Go to google.com/maps and search for the desired location. The menu pops out on the left like in the image below. Click on the "Share" button to bring up the embed code popup.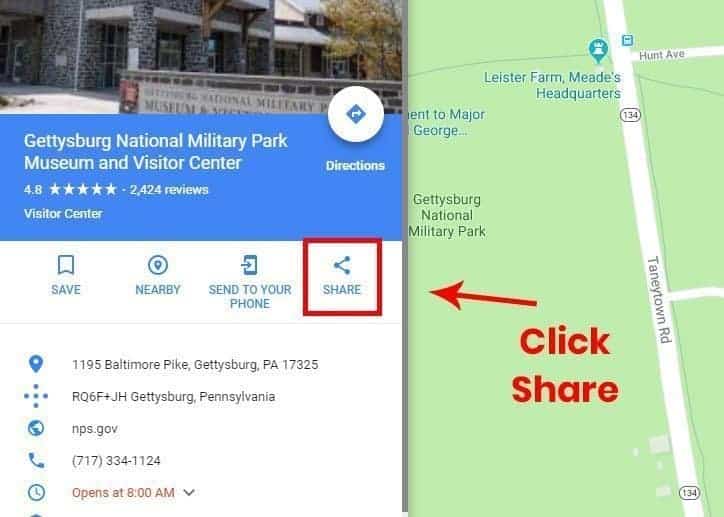 Clicking the share button brings up a popup with two tabs. Click on the "Embed a map" tab.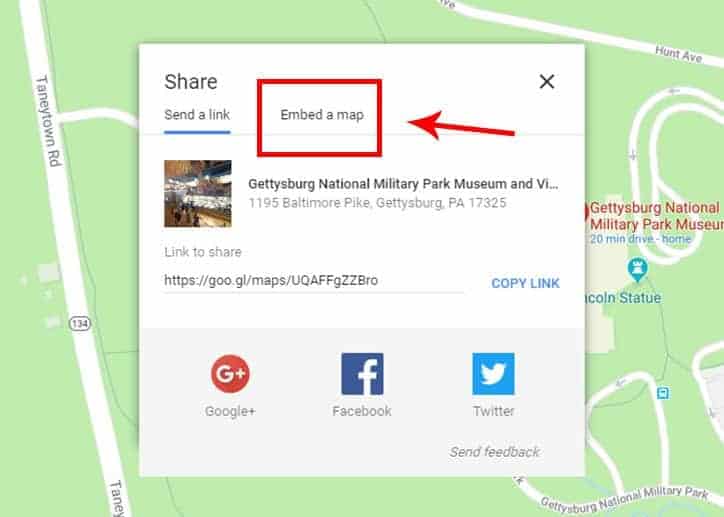 Next, you will see a preview of the Google Map with the default size. Don't worry, I'll show you how to change the size later, it's easy! For now, you can select the code and copy it, or just click the "COPY HTML" button.
Step 2
Add the embed code to Divi
Add your desired section, row, and column structure
Add a Code Module
Paste the embed code into the Code Module content area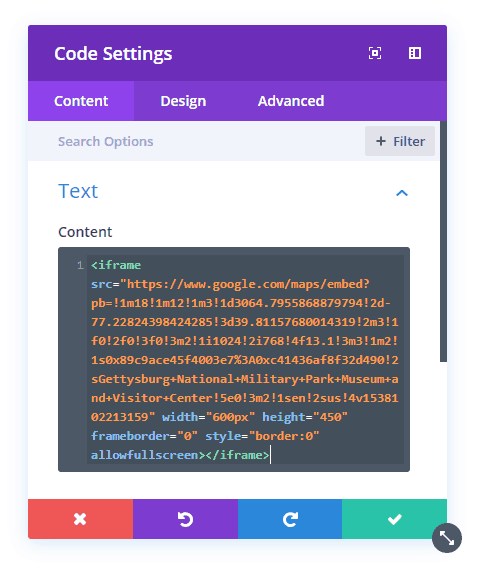 Step 3
Changing the map size to fullwidth
The default Google maps embed coded is 600 pixels wide and 450 pixels high. This may be fine, but many Divi users like the map to be fullwidth from edge to edge (like the Fullwidth Map Module in Divi). Don't worry, it couldn't be easier:
Add a regular section
Add a row with one column
In the row design tab, set the Sizing to Fullwidth, Custom Gutter of 1, and top and bottom padding to 0. (You may also want to set the section top and bottom padding to 0.)
Add a Code Module
Paste the embed code into the Code Module content area
Replace the "600px" width with "100%"