A Simple Solution To a Missing Feature
The Divi Theme Builder is amazing, and I use it all the time to its fullest capacity. If you are like me, you may have noticed a small issue. There is no way to change the H1-H6 heading level when adding the post or archive page title via dynamic content. But there is an easy way to do this, so in this quick tutorial I will show you how to change the dynamic content heading level in a Divi Theme Builder template.
Why And How To Do this
The Divi Theme Builder has several options for adding a post title. The first option is the Post Title module, but I rarely use that because there are way too many unnecessary options that I would need to turn off every time. Also, if I set up Presets for my heading levels, this means I would need to manually replicate those settings in the Post Title module also, which is an unnecessary extra step. Instead, I'd rather just use a Text module with dynamic content linked to the Post/Archive Title. This way, my Presets are already set on the site elsewhere, and I don't even need to mess around with design settings.
If you also do this, you may have noticed a small issue. The heading text which should normally be an H1 heading is just regular paragraph text. This is bad for various reasons, most importantly SEO. So to change that, I use a simple trick.
Once you have the Post/Archive Title Dynamic Content option selected in the Text module Body, open the gear icon on the left. This opens up a new window with the pseudo classes Before and After fields. We are going to use these to our advantage for this trick!
You can see in the screenshot below what we are doing. Just add "<h1>" to the Before and "</h1>" to the After. The post or archive title is now an H1 heading!
Now you can use the normal Heading Text design settings! This is really nice if you are using Presets already, as the H1 heading would automatically match the rest of your site.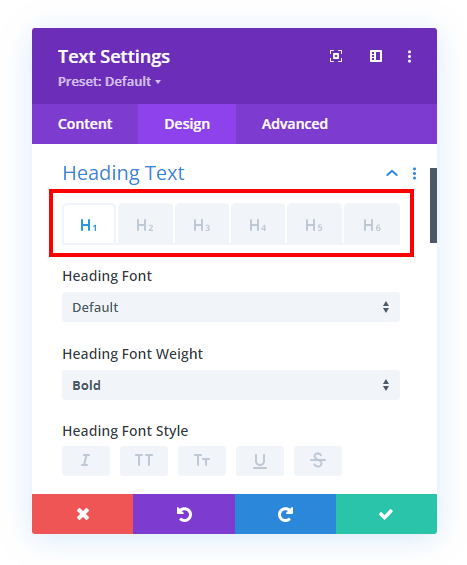 It's that easy. You can change this to any other heading level too if you want, but H1 usually is what is needed for a page title. If you enjoyed this little trick please let me know in the comments!