Getting Search Results for Custom Post Types In Divi
Adding A Custom Divi Module for CPT Search
Our tutorial on How To Style And Customize The Divi Search Module was a big hit, so we are following up and adding on to that post. This new post will show you how to search for any custom post type in Divi, and how to display those search results with the Divi Theme Builder. This is perfect if you are using any custom post type on your site!
Create A Custom Post Type Search Bar In Divi
Custom Post Types
If you are using our FREE Custom Post Type Generator, or if you have custom post types on your Divi website, then you probably should provide a way for users to search your content.
To learn more about custom post types, be sure to check out our full guide here: How To Create And Use Custom Post Types In Divi
Using A Custom Divi Search Bar 
The default Divi Search module is only compatible with Pages and Posts, so it will not work for custom post types. Thankfully, a friend of mine Jerry Simmons has created a Divi plugin that extends the search module for use with custom post types.
For the actual search bar we are using Post Type Search Module for Divi plugin which adds a custom module to limit the search results to the post type of your choice.
Once you have this plugin installed and active, you will see a new module in your Divi Builder called "Post Type Search." Go ahead and add that module to your layout.
This module is very similar to the default Divi Search module, but it has a few extra features that are very important. Notice that you can select which post types you want the search to apply to. This is very handy. I suggest creating separate search bars for each post type on your website.
Adjusting The Module Design Style
We have another tutorial on How To Customize And Style The Divi Search Module. Instead of repeating everything, just go ahead and reference that tutorial for how to style this custom post type search module. It's exactly the same, it just has a different name and a few extra features.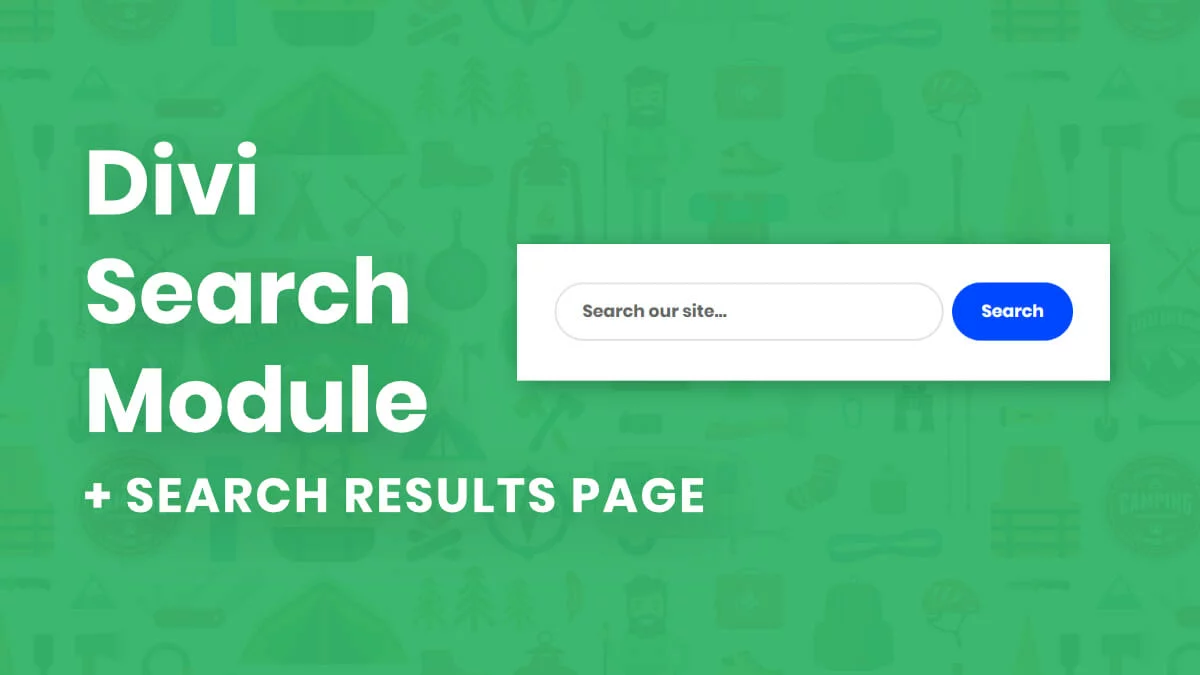 Create A Custom Post Type Search Results Page With The Divi Theme Builder
Now that we have the search module installed and added to our layout, let's focus on the search results page. This is the page that displays the items that match the search term that the user enters.
To create this search results page, we are going to use the Divi Theme Builder. This enables us to create a dynamic template and design the layout and style it however we want using the Divi Builder.
The first thing you need to do is go to the Divi Theme Builder. You can find that from the Dashboard under the Divi menu, Divi>Theme Builder.
The Theme Builder is an absolutely amazing tool, and if you are not using it yet, I highly recommend you learn how.
Create & Assign A Template
Go ahead and create a new template. To do that, just click on "Add New Template." In the popup, click on "Search Results."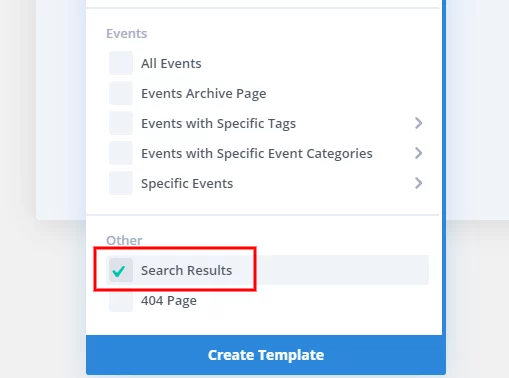 Then click the blue button at the bottom of the popup that says "Create Template."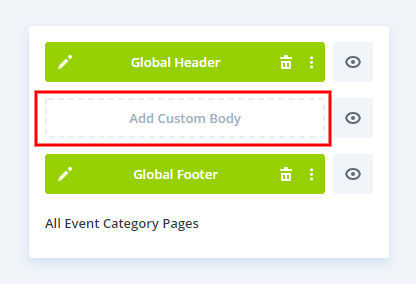 Next, click on "Add Custom Body."
This will bring up a new popup again. In that popup, click on "Build Custom Body."
Add The Blog Module To Dynamically Display The Post Type Search Results
At this point, you can design the layout however you want. Note that this same template will apply to all post types, including Pages, Posts, and any custom post types you have added to your Divi website. The important step here is to make sure you turn on the toggle called "Posts For Current Page" and it will pull in the results for the relevant post type that your visitors search.
You can use any layout or design style you want, just remember that this layout is for search results. So any time someone enters a search term in one of the search bars, this will be the layout they see. I suggest adding a text module and use dynamic content for the "Archive/Page Title" and anything else you want to use!