Meet The Divi Image Helper
I am excited to introduce the Divi Image Helper, a new FREE plugin from Pee-Aye Creative that upgrades the existing Divi Image module with new settings and features! Now you can to show and style the image title, caption, and description text, as well as set a text overlay, and change the aspect ratio! And as always, we would love to add even more features, so be sure to let us know your ideas. Go ahead and watch the video to see all the features, and I hope you enjoy!
Please watch the video to get all the exciting details!
Join subscribers on our YouTube channel and enjoy other Divi video tutorials!
Title, Caption, And Description Text
We have added 3 new toggle settings to a new Elements toggle inside the existing Divi Image module. This makes it super easy to enable the title text, caption text, and/or description text associated with the image in the WordPress Media Library and display it on the frontend.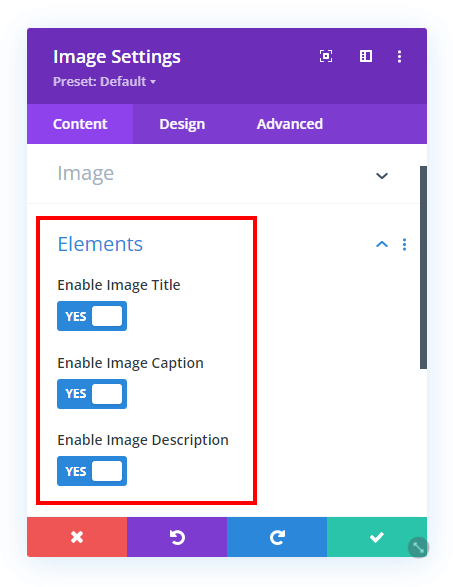 Text Design Settings
We wouldn't let you hanging with just raw text, so we also added all the text and font design settings you could need to customize and style the text!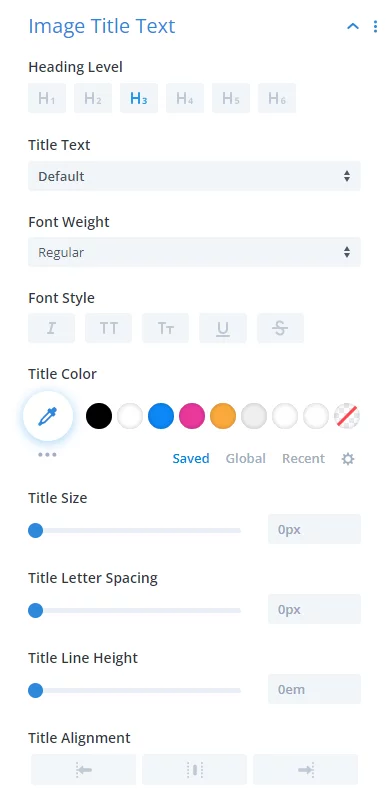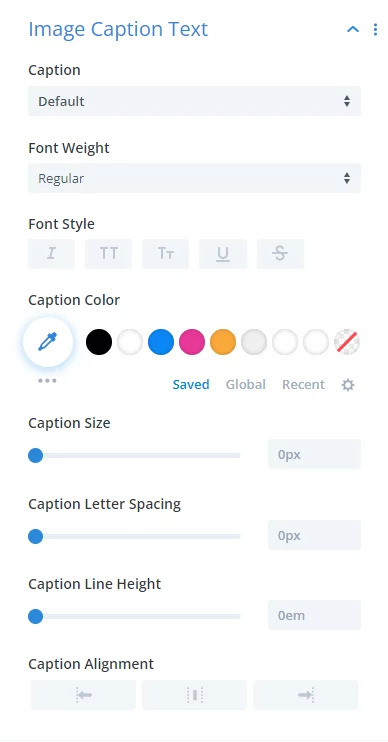 Text Container Design Settings
And look, we even wrapped all those text elements into one div and gave this container its own design settings!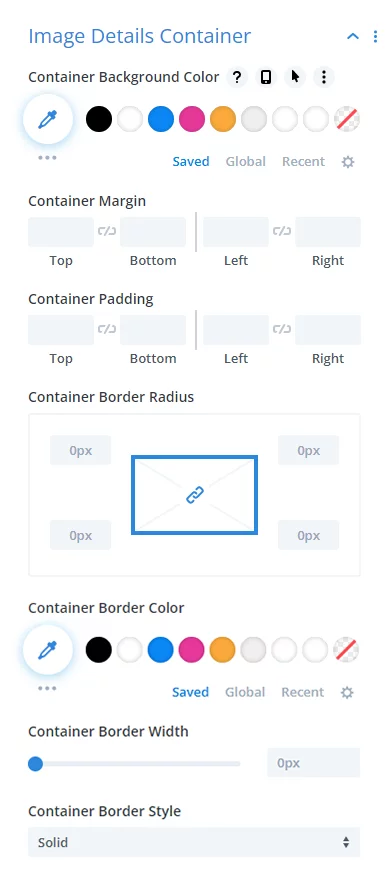 Text Overlay On Image
If you want to show the text over the image instead of below it, you can! This setting moves the title, caption, and description text directly onto the image. You can show text all the time if you simply enable the setting, or you can enable the image overlay and this will make the text only appear when you hover over the image.
Image Aspect Ratio Dropdown Setting
Struggling with inconsistent image shapes and sizes? Now you can easily change the aspect ratio of your Divi Image module with a simple dropdown setting. 
Choose from all the common options listed below:
Square 1:1
Landscape 16:9
Landscape 4:3
Landscape 3:2
Portrait 9:16
Portrait 3:4
Portrait 2:3
Live Demo
We have prepared a live demo website where you can see each of the features applied to Divi Image modules! Go have a look!
Documentation
You don't need much documentation for this plugin yet as it should be pretty self-explanatory, but as with all of our products, every setting and feature of the plugin is well documented! Go check out the plugin documentation area for everything you need to know about using the module.
View Product Page And Download
If you are not using this plugin yet, I encourage you to visit the product page and learn more about how you can easily upgrade your Divi image modules with our custom features and design settings!