Divi Theme Builder Course Now Available
I am please to announce that our second course is now available for you! This course is all about using the Divi Theme Builder, so if you have not started using it yet, now is the perfect time! No more procrastinating – start using the Divi Theme Builder and unlock the potential of the Divi Theme!
Go to the course page: Divi Theme Builder Course
About The Course
This course is made for two types of people:
You have not used the Divi Theme Builder yet but want to learn quickly and get started
You have tried the Divi Theme Builder but want to understand and utilize the full potential
These lessons are part of our ultimate Divi website design course, Beyond The Builder. So if you are totally new to website building, then take that one. But if you already grasp things like hosting, domains, SEO, managment and more, and already use Divi a lot, then this course would be ideal for you.
What You Will Learn In This Course
The following is a quick summary of the lessons included in this Divi Theme Builder course.
Settings Overview
Learn about all the Theme Builder settings and how you can use them to set up, assign, and manage templates on your website!
Footer Template
Learn how to set up a footer template with various elements like your logo, email optin, social icons, and an auto-updating copyright year!
Post Templates
Learn how to set up a full blog and design dynamic blog posts and category/tag layouts using various relevant modules in the Divi Builder!
404 Page Template
Learn how easy it is to set up and design a custom 404 page with a Divi Theme Builder template for those searches and links taht are non-existant!
Header Template
Learn how to use one of the most requested features in Divi by setting up a header template with a logo and menu using the Divi Builder!
Page Templates
Learn how you can use dynamic content to create various page templates and how to assing templates to specific pages!
Archive Page Templates
Learn how to set up dynamic templates for any archive page including templates for custom post types and custom taxonomies!
Search Results Template
Learn how to set up a search bar using the Search module and display the results dynamically in a template using the blog module!
Ready to learn the Divi Theme Builder?
Need Something More?
Check Out Our Beyond The Builder Course!
If you want more, then check out our Beyond The Builder Course! This course covers everything from preparation, hosting, domains, WordPress, Divi, SEO, managment, security, and so much more! This is the ultimate course if you are building or managing sites with Divi and want a thorough, complete understanding and training so you can become an expert!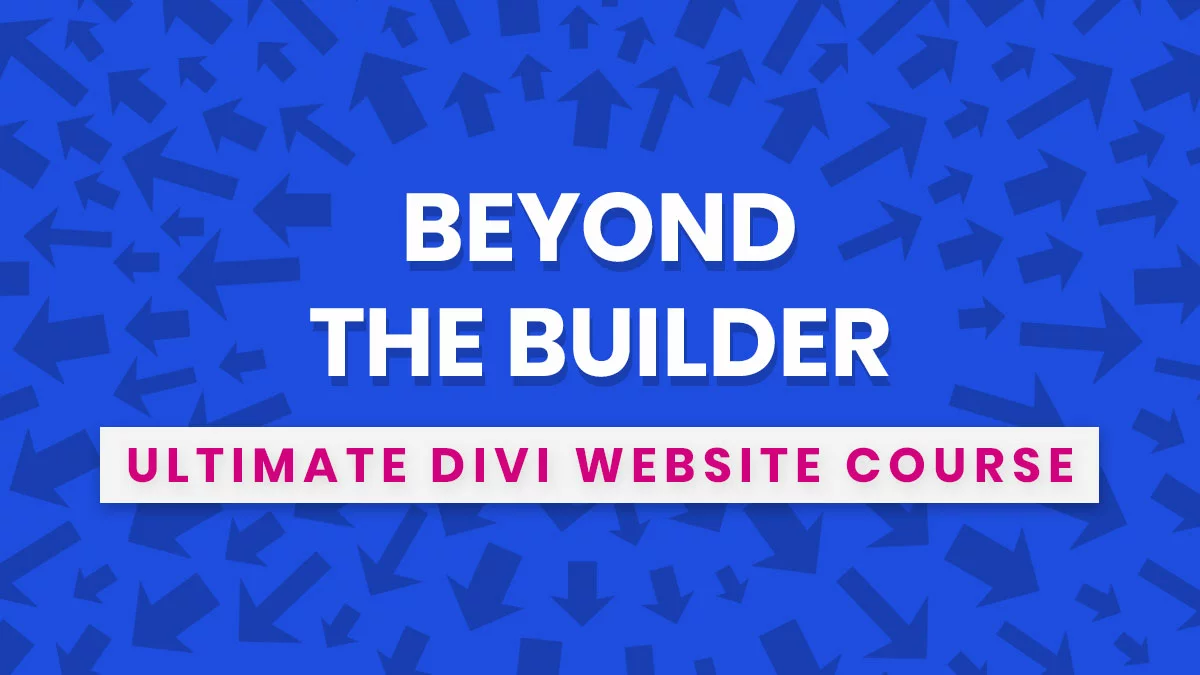 24