File Upload Attachments
Finally, you can upload images or other files as attachments to send along with your messages.
SMTP Integration
Ensure your messages are delivered by setting up SMTP with our integration settings. No need to install another plugin!
Confirmation Emails
Now you can also send a confirmation email to users who complete the form with a custom subject line and message!
Success Button
Include a button after the message has been submitted to direct the user to another page.
Export To Spreadsheet
Export form submissions to CSV spreadsheets for convenient  viewing or backups.
Redirect Delay
Set and adjust the length of time before redirecting after a successful form submission.
Sent Email Logs
Keep records of all email sent history to submitter as replies from the backend send email page.
Fullwidth Submit Button
Enable a setting to make the submit button fullwidth.
Send File Attachments
Choose to attach all file uploads to the admin and confirmation emails.
Show Field Labels
Show or hide the label text above the fields.
Form ID
Easily identify each form by entering a custom identification name which will be shown in the database and other areas to easily identify this form.
Textarea Validation
Set a minimum or maximum number of characters in the message textarea field and/or limit symbols to only letters or numbers, or alphanumeric.
Date Picker
Enable the date picker for users to choose a date from a calendar directly in the form.
Zapier Integration
Integrate with hundreds of other tools and services with our email parser Zapier setting!
Admin Emails
Customize the email subject line and message that admins receive when users submit the form.
Statistics
Add a new widget to the WordPress admin Dashboard with quick stats about contact form submissions on the site.
Save Entries To Database
Save every contact form submission to the website  database and never worry about missing an undelivered email message again!
Focus Input Borders
Our plugin adds several helpful new border design settings for the focus input fields.
Clone Logs
Choose to log the clone history of contact form data to other post types.
Submit Button Alignment
Choose to align the submit button to the left, center, or right.
Save Files To Database
Choose to save the uploaded file attachments to the database.
Hide Placeholders
Show or hide the placeholder text in the form fields.
Search Entries
Use the search bar to find any form entry in the database.
Field Icons
Add an icon inside the left side of each form field and set the color.
Texarea Minimum Height
Adjust the default height of the textarea input field message box so it is not so short.
Time Picker
Enable the time picker for users to choose a time from a list of options directly in the form.
Custom Subject Line
Now you can customize the email subject line of both the admin and confirmation emails!
Message Pattern Tags
Take advantage of tons of new custom message pattern merge tags to gather dynamic data from form submissions.
Reply From Backend
Easily reply to submission entries by sending an email from the backend settings area.
Redirect Link
Choose to redirect to another page on the website or a custom URL after a successful form submission.
Email Templates
Set up reusable email templates for sending messages from the backend directly from form submissions.
Convert To Post
Create a new WordPress post or page by mapping fields in the contact form to fields in the post.
Auto Email Backup
Automatically back up the entire database of email form entries by sending a spreadsheet to an admin email address.
Backup Schedule
Select the desired frequency schedule for the auto backup.
Success Message Design
Customize and style the success message text with font and text design settings.
Filter Entries
Find any entry in the database by using the date and form ID filters.
Inline Checkboxes & Radio Buttons
Align the checkboxes and radio buttons inline horizontally instead of stacked.
Phew! Is That Crazy Or what?
We have a list of many more ideas for future updates as well.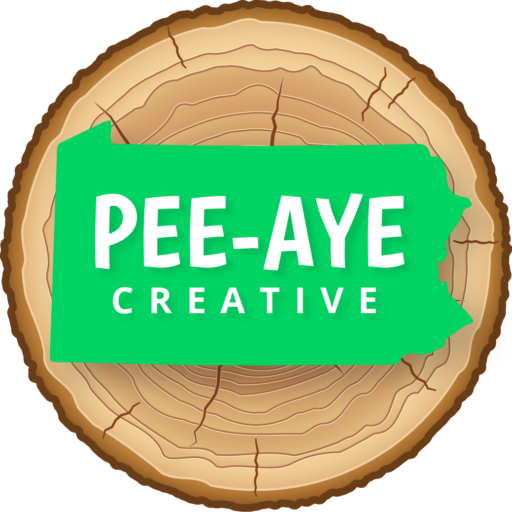 Why Choose This Product?
The plugin integrates the custom settings directly into the existing Divi Contact Form module
The plugin is fully featured and mature, and we are adding every setting we can think of
We are a top-rated Divi product creator and community leader
Our proven track record of continuous feature updates and improvements
We are known for fast, friendly, and personal support
Our products come with thorough and helpful documentation
Thousands of happy customers who love and trust our products

Gain access to our private Facebook group called The Divi Teacher.
(an invitation will be sent after you purchase this product)

Hello, I'm Nelson Miller, the owner of this company. I helped create the Divi Contact Form Helper plugin to solve all the common limitations with the default Divi contact form! I hope you enjoy this innovative and super helpful plugin!
How does this plugin work?
The plugin adds new custom settings perfect integrated directly into the existing Divi Contact Form module. It also adds other features and custom settings to the backend admin area! Everything looks and feels like native Divi, so it will be very familiar and easy to use.
Is this a new module?
Nope! This is not a new module, but rather an upgrade to the existing Divi Contact Form module.
Why is there no visual preview?
Some settings such as the file uploads, date picker, and other settings are not reviewable in the Divi Visual Builder. This is due to the unique nature of this plugin and the limited ability to customize the core Divi Builder. Since this is like a "hack" of the current module, it is not possible for us to provide a preview of the custom form features in the Visual Builder. The custom settings provided by our plugin will take effect when you exit the Visual Builder and view the form. As soon as any solution becomes available within Divi to create a visual preview, trust me, we will add it! We are excited about this plugin and wanted to release it and hope in the future the time comes when we can make a visual preview of some of these custom settings.
Recommendation
Until then, we can share a helpful recommendation. Try keeping two tabs open at the same time, one in the builder and the other out of the builder. Whenever you save changes in the one, you can immediately refresh the other tab to see the changes take effect.