The
First & Only

TOC Module For Divi

If you are a blogger, content marketer, SEO professional, or anyone else who creates content and are using the Divi Theme/Builder, then this is the module for you! We know how important it is to give your readers easy navigation and readability, and help improve your blog SEO. So we created this table of contents module for you!
(example screenshot only)
Enjoy Incredible Settings To
Customize Everything!
Give your blog the serious upgrade it deserves! Check out this huge list of features in the Divi Table Of Contents Maker module!
Custom Title Text
Enter custom text for the table of contents header title.
Collapsible Table
Keep the table open, or collapse it! Set the default state, choose icons, and even set different options per device.
Auto Collapse When Sticky
Automatically close the table of contents when the module is set to stick to top on scroll.
Sticky Settings
Take advantage of the built-in sticky settings like "Stick To Top" when scrolling to keep the TOC within view.
Marker Prefixes
Choose from a variety of numbers, icons, and roman numerals as prefix markers before each heading level.
None
Icons
Whole Numbers (1, 2, 3)
Whole Numbers With Leading Zeros (01, 02, 03)
Decimal Numbers Of Parent Level (1.1, 1.2, 1.3)
Uppercase Letters (A, B, C)
Lowercase Letters (a, b, c)
Uppercase Roman Numerals (I, V, X, L)
Lowercase Roman Numerals

 

(i, v, x, l)
Custom Icon Markers
Use any of the built-in Divi or Font Awesome icons as prefixes before the headings.
Include H1-H6 Headings
Choose which heading levels to include in the table of contents.
Indent Options
Choose to indent each heading level independently using any custom distance.
Smooth Scrolling
Clicking the links in the TOC automatically scrolls to the location using smooth scrolling.
Scroll Speed
Set the maximum amount of time it takes to scroll to a heading after clicking a link.
Link Styling
Style the links in each heading level using all the custom design settings like colors, spacing, shadows, and borders.
Hover Effects
The anchor links in the TOC have a beautiful and elegant hover effect by default.
Hierarchical View
Easily see the hierarchy of the post headings at a glance.
Keyword Highlight
Search for any word in the post content and highlight it with colors of your own choosing.
Vertical Offset
Set the vertical distance from the top edge of the browser to the linked content heading.
Word Wrap Options
When headings are wider than the TOC, choose to wrap to a new line or cut off with an ellipses(…).
Exclude Content By Class
Add a CSS class to any section/row/module to exclude the headings from being added to the table of contents.
Content Height
Set the maximum height for the content area and add a scrollbar to show more headings.
Design Settings
Customize and style every aspect of the TOC with all the standard custom design settings.
Conditional Hiding
Hide the entire module if the minimum number of headings in the current post is lower than the selected number.
Theme Builder Support
We highly recommend using the module in a Divi Theme Builder template! The content headings will automatically populate dynamically on each post.
Rankmath Integration
Our module is officially integrated into the Rankmath SEO plugin content analysis.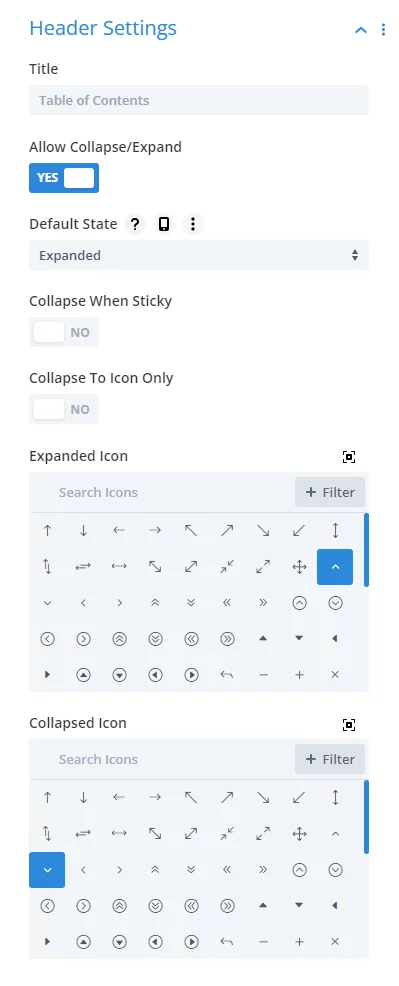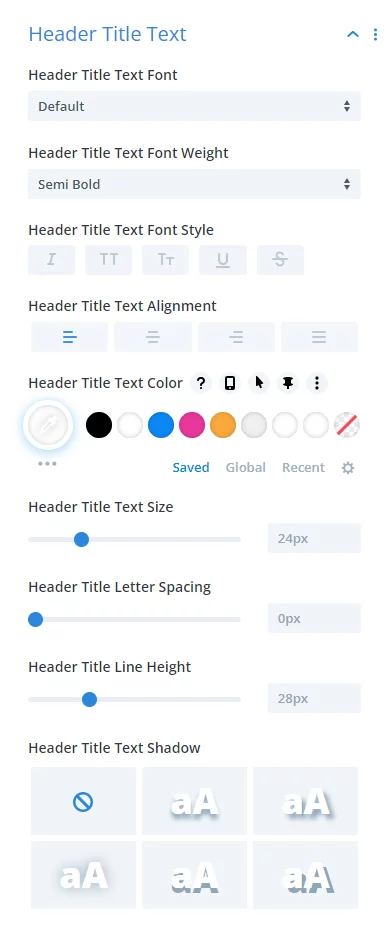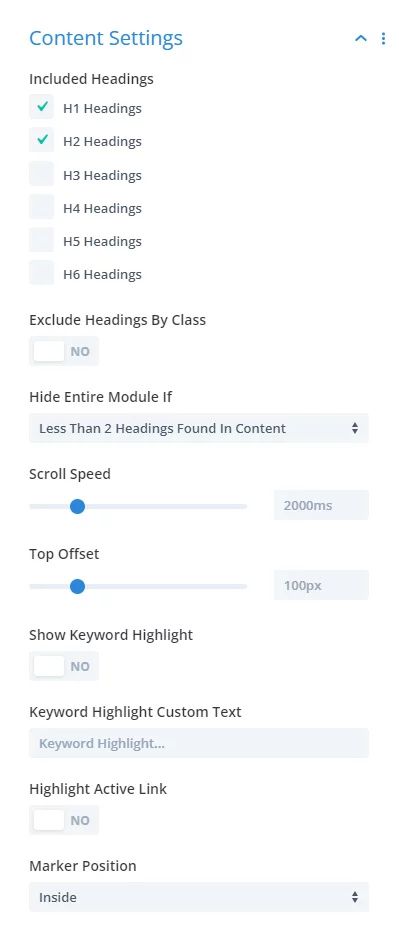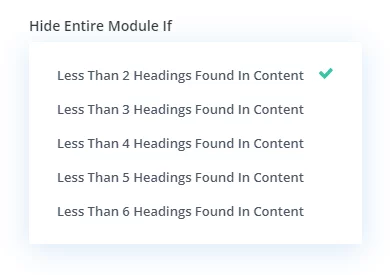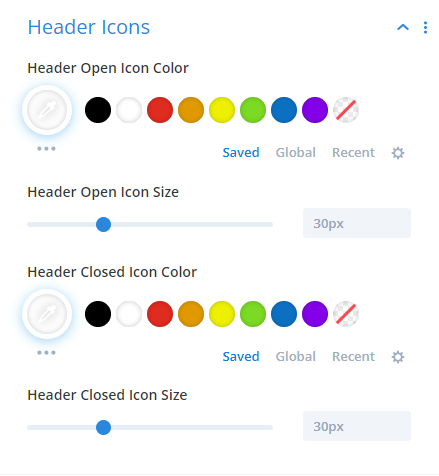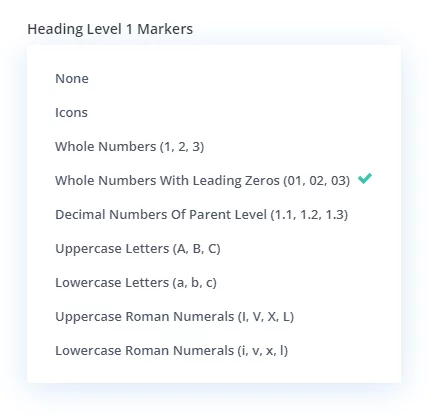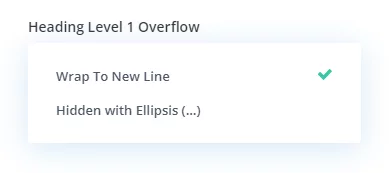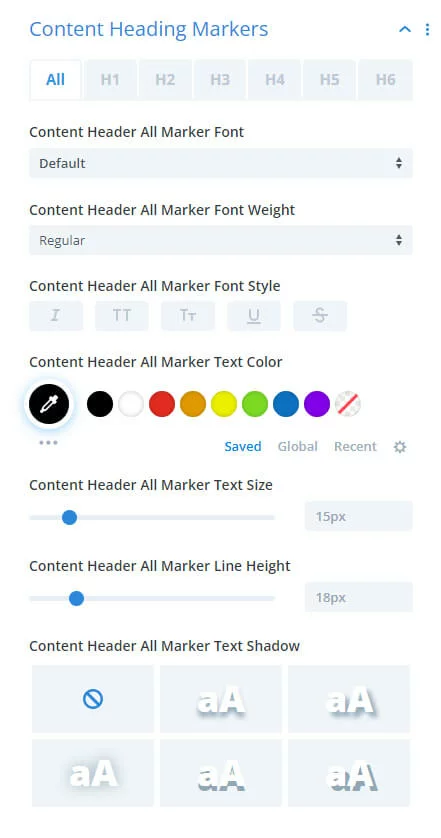 We used this module to create the demo for the module! We even include the documentation as the content, so be sure to check the demo site!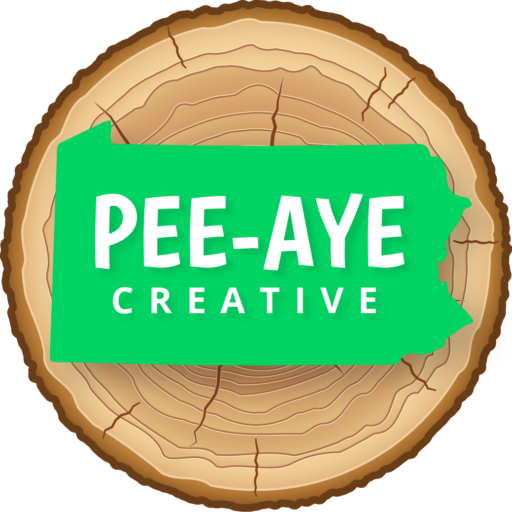 Divi Table Of Contents Maker Is Created By Divi Experts!
Why Choose This Product?
The first and only Divi table of contents module on the market
Hundreds of functionality and design settings
We are a top-rated Divi product creator and community leader
Our proven track record of continuous feature updates and improvements
We are known for fast, friendly, and personal support
Our products come with thorough and helpful documentation
Thousands of happy customers who love and trust our products

Hello, I'm Nelson Miller, the owner of this company. I created the Divi Table Of Contents Maker plugin so you can improve your blog post navigation, readability, and SEO! I hope you enjoy this special plugin!

FAQs
Get answers to common questions you may have about this product. If you have other pre-sale questions not mentioned here, just send us a message and we'll be happy to help!
How does this plugin work?
The plugin adds a new custom Divi module into the existing Divi Visual Builder. Simply go to your Divi Builder, add a new module, and select "Divi Table Of Contents Maker" to get started. The module automatically adds links to the headings in the post content based on the settings you choose. Please check out our documentation page for more info on all the features.
Will there be future updates & new features?
Yes, we are always working on new features ideas! Please refer to our
product roadmap
to learn more about what features and updates are being planned and developed!