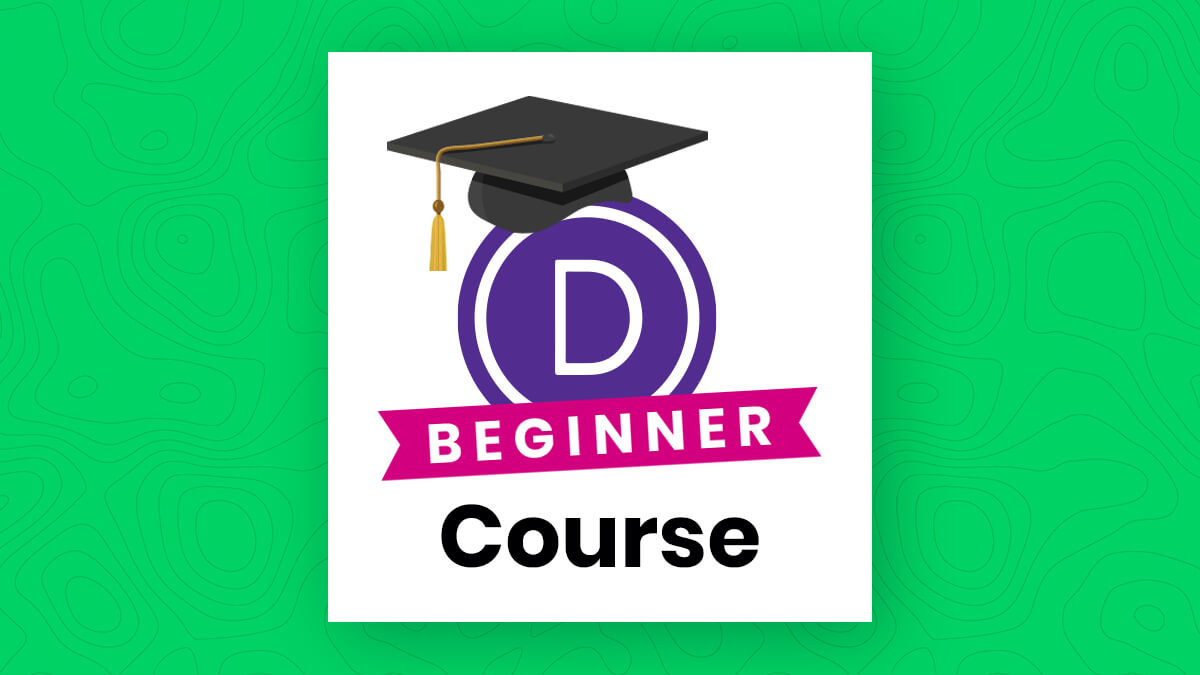 Ready to start building 
awesome websites

 with Divi?
If you are new to Divi and want to learn how to use this incredible tool with training from The Divi Teacher, then this Divi Beginner course is perfect for you!
Incredible value! Includes 4.5 hours of video AND written training!
Does this sound like you?
You are excited to build your first Divi website!
You have a great new website to build, and you are excited! You are embracing the DIY thing, and are ready to begin!
But, you're smart!
You want to learn from an expert who uses Divi every single day and is loved by thousands. You need a course that makes it easy to learn!
You would love to learn fast!
Your time is valuable, and you can't waste a moment. Most of all, you want to learn to use Divi the proper way from the start.
But, you have questions, like…
How do I use Divi? Where do I start? How do you adjust the design? What settings should I use? What does this toggle do?
Reality Check
There is a learning curve to Divi, and a Divi beginner course would be incredibly helpful.
We're going to cover everything you need to know in this course to start using Divi the right way and be dangerous with it!
An Introduction To Divi
Learn what Divi is and and how it related to WordPress and how you can use this amazing design tool to build your new website!
How To Install Divi
Learn how to create an account purchase Divi from Elegant Themes and how to install the theme or plugion on your WordPress website!
How To Update Divi
Learn how to connect your website to your Elegant Themes account, check for updates, read the changelog, and how to perform an update!
Divi Theme Options
Learn about all the Divi settings in the Theme Options and learn which ones are helpful and needed and when and why to use each one!
Divi Theme Customizer
Learn about the WordPress Customizer settings including which items are relevant to Divi and which ones are helpful to understand and adjust!
The Divi Builder
Learn all about the Divi Builder, how to enable it, how the sections, rows, columns and modules work, and an overview of the page settings!
Divi Premade Layouts
Learn what the premade Divi layouts are, how to access them from Elegant Themes, and how to use them to give your design a jump start!
Divi Builder Design Settings
Learn about the settings panel for sections, rows, columns, and modules and go over everything in the content, design, and advanced tabs!
Divi Builder Efficiency Features
Learn how to search and filter settings, use hover and responsive design settings, copy and past styles, set presets, and use the contextual menu!
Divi Library & Portability
Learn how to save Divi componensts like sections, rows, modules and layouts to reuse them later or export and import them into another website!
Divi Theme Builder
Learn how you can use this incredible tool to create dynamic templates for your website header, footer, posts, archive pages, and so much more!
Making Your Divi Website Responsive
Learn what it means to make your website responsive for all devices, why it is so important, and how to do it in Divi with the built-in settings!
Divi Child Themes
Learn what a child theme is, why you need one, when to use one, where to purchase the best ones, and how to install them on your Divi website!
Using Custom Code With Divi
Learn about what custom code is, why you sometimes need it, how it can be helpful, where to learn it, and where to add it in Divi!
Divi Support Center
Learn about ways to solve any issue you may have with your Divi website and how to get tech support from Elegant Themes and other helpful forums.
Recommended Next Steps
Learn what steps to take next on your website design journey like which other courses to take, Facebook groups to join, and tutorials to watch!
The
Best Course

For Any Divi Beginner
Newbie Friendly
I wrote this course with my mom in mind. I won't use fancy terms and confusing jargon. I won't skip steps or go too fast. I'll treat you like a true beginner!
Incredible Value
The investment you make on this course will be well spent. You will be learning Divi the correct way right from the start from the world's favorite Divi teacher!
Take Your Time
You can purchase either yearly or lifetime access to this course! Watch the videos and read the written guides now, or come back and reference them later!
This Divi Beginner Course is perfect for all users like bloggers, DIYers, business owners, developers, designers, or anyone else who is new to building websites with Divi!
Single Course vs.
Unlimited Everything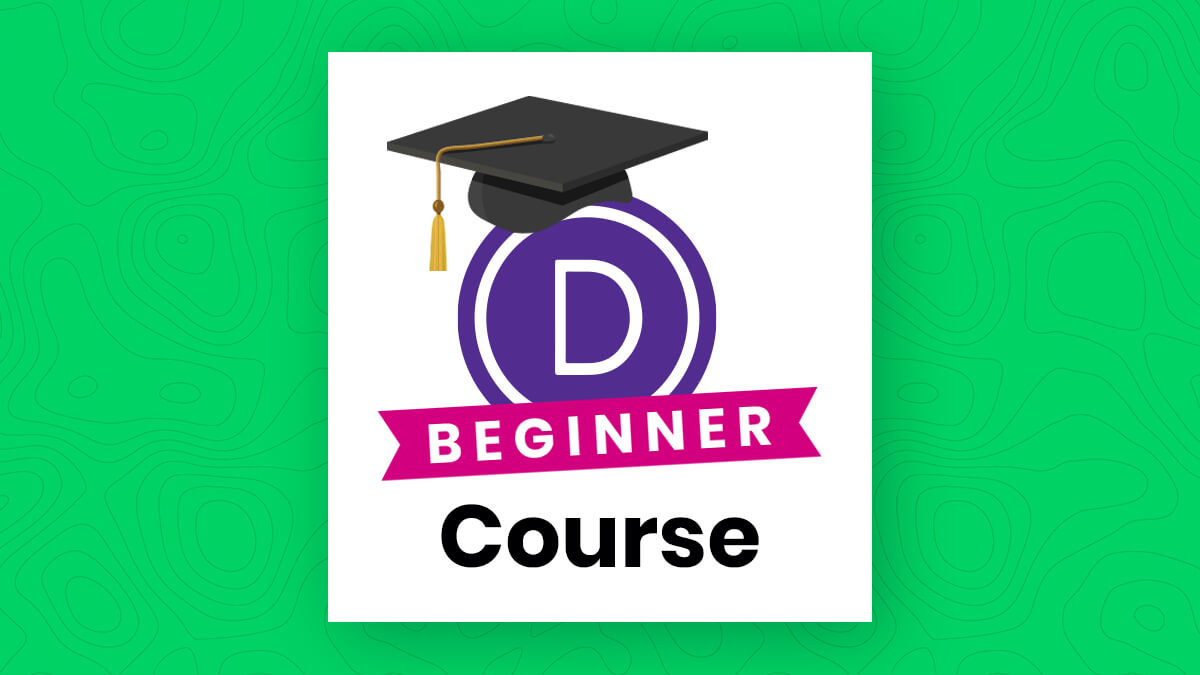 Annual Or Lifetime Options
The Divi Adventure club
All Divi Plugins (12)
All The Divi Teacher Courses (4)
All Divi Child Themes (12)
Access To All Product Releases
Exclusive Divi Resources
Use Any Product On Unlimited Sites
Show Support For Our Weekly Tutorials
Help Us Build More Community Freebies

Gain access to our private Facebook group The Divi Teacher.
(a personal invitation will be sent when you enroll in the course)

Hello, I'm Nelson Miller, a professional website builder and Divi specialist. I created this Divi Beginner Course to so you can quickly and visually learn everything you need to know to get started using Divi the right way! I look forward to having you in the course!