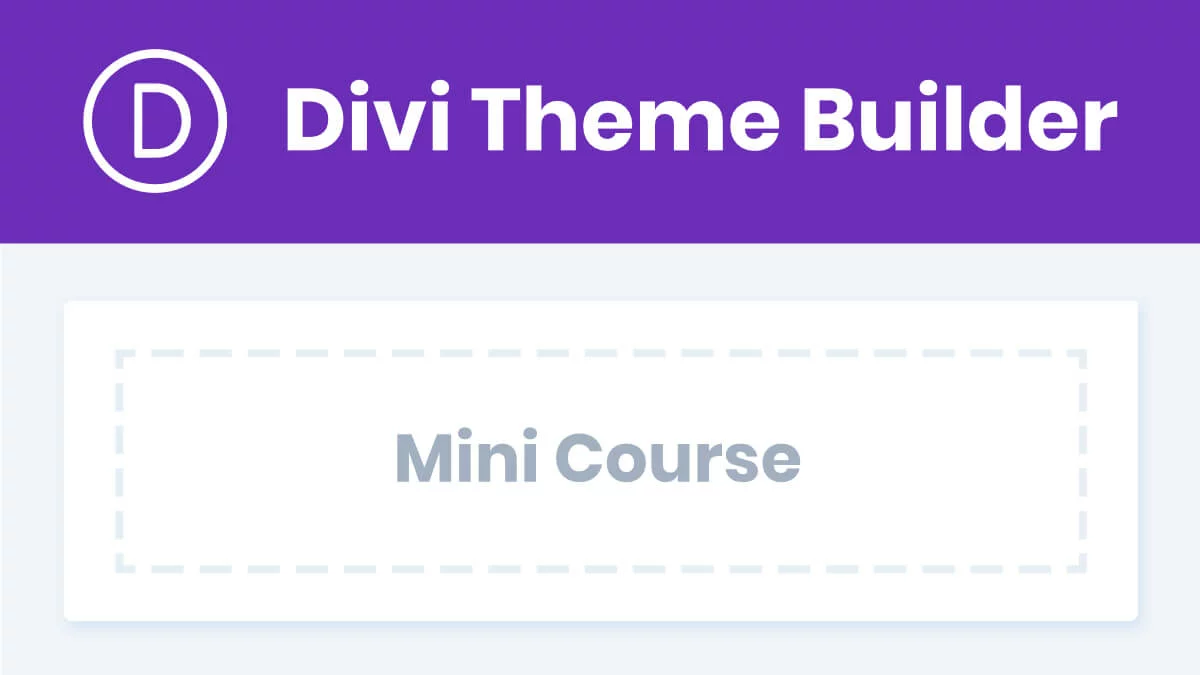 Ready to learn the 
amazing

 Divi Theme Builder?
If you are a Divi user ready to take your websites to the next level with the incredibly powerful template tool from Elegant Themes, then this Divi Theme Builder mini-course is perfect for you!
The time has come. Act now on your dream!
Does this sound like you?
You love the Divi builder!
It's fun to use, and you are getting good at it. Enough to be dangerous.
But, you're smart.
You know Divi has evolved into so much more than a page builder. Everyone is talking about Divi 4.0, and you want to be an expert too. 
You would love to do this yourself!
The freedom, the hands-on, the whole DIY thing. And you don't have thousands of dollars to pay a professional web designer 🙁
But, you have questions, like…
What is the Theme Builder? How do you make dynamic templates? What are the advantages to mastering how to use this?
Reality Check
There is a learning curve to the Divi Theme Builder. 
We're going to cover everything you need to know in this course!
Settings Overview
Learn about all the Theme Builder settings and how you can use them to set up, assign, and manage templates on your website!
Footer Template
Learn how to set up a footer template with various elements like your logo, email optin, social icons, and an auto-updating copyright year!
Post Templates
Learn how to set up a full blog and design dynamic blog posts and category/tag layouts using various relevant modules in the Divi Builder!
404 Page Template
Learn how easy it is to set up and design a custom 404 page with a Divi Theme Builder template for those searches and links taht are non-existant!
Header Template
Learn how to use one of the most requested features in Divi by setting up a header template with a logo and menu using the Divi Builder!
Page Templates
Learn how you can use dynamic content to create various page templates and how to assign templates to specific pages!
Archive Page Templates
Learn how to set up dynamic templates for any archive page including templates for custom post types and custom taxonomies!
Search Results Template
Learn how to set up a search bar using the Search module and display the results dynamically in a template using the blog module!
The
Best Course

For Any Divi User
Quick & Thorough
Learn all about the Divi  Theme Builder in this 1.5 hour mini course with video and written content that covers all the templates and settings.
Incredible Value
The investment you make on this course will be well spent. You will be learning the Divi Theme Builder from the start from the world's favorite Divi teacher!
Take Your Time
You can purchase either yearly or lifetime access to this course! Watch the videos and read the written guides now, or come back and reference them later!
This course is perfect for developers, designers, business owners, bloggers, DIYers, or anyone else who uses Divi to create or manage websites.
Single Course vs.
Unlimited Everything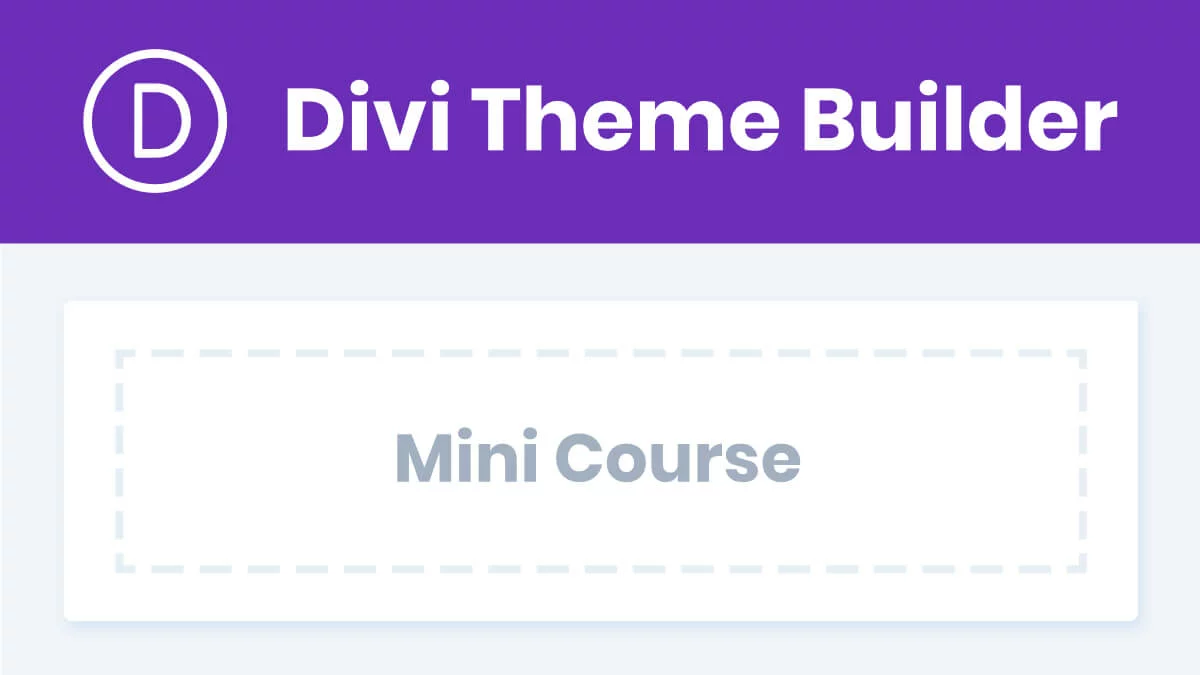 Divi Theme Builder Course
Annual Or Lifetime Options
The Divi Adventure club
All Divi Plugins (12)
All The Divi Teacher Courses (4)
All Divi Child Themes (12)
Access To All Product Releases
Exclusive Divi Resources
Use Any Product On Unlimited Sites
Show Support For Our Weekly Tutorials
Help Us Build More Community Freebies
Free list of all Divi Theme Builder CSS classes!

Gain access to our private Facebook group The Divi Teacher.
(a personal invitation will be sent when you enroll in the course)

Hello, I'm Nelson Miller, a professional website builder and Divi specialist. I created this course to so you can quickly and visually learn everything you need to know about the Divi Theme Builder! I look forward to having you in the course!