Yay, Another Divi Freebie!
Free Divi Landing Page Design
We try to provide Divi products that are valuable to you, so we include a lot of little extra features that go along with the main headers in each of these in the series. This customized Divi landing page layout has some unique features, but it's not our best work. But hey, we made it and wanted to put it to good use, so here it is and hopefully, you can benefit from it.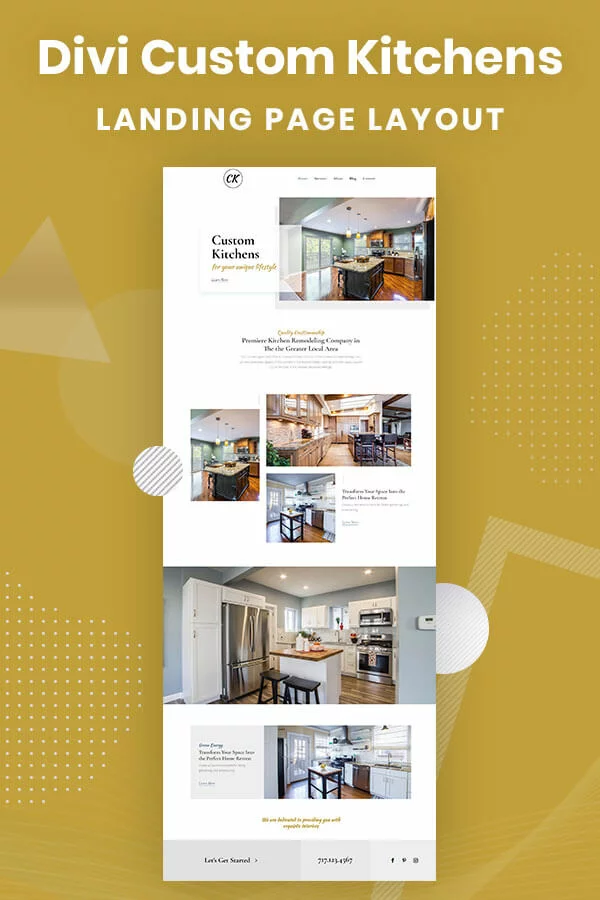 The Divi Custom Kitchens Landing Page Layout is a beautiful modern Divi layout created by Pee-Aye Creative. This premium layout can be used for any website using the Divi Theme or builder that needs to be built or redesigned. The focus is on clean modern styling, and includes special custom features and styling with Divi and with CSS code!
This stunning Divi Custom Kitchens layout comes with the Theme Options, Customizer settings, Divi Layout, CSS file, and all the image assets will be included when you import the layout into your Divi page.